William McNamara speaks to Park West about how IPS' Dublin base is helping the firm remain at the forefront of new technology & innovation
Due to its competitive rates, connectivity and unique setting, an increasing number of firms are choosing Park West as the location from which to provide technically complex and innovative solutions to clients.
A resident since April 2018, Integrated Project Services (IPS) specialises in the application of technical and operational expertise to help companies across major industries create and manufacture life-impacting products. The company has been operating in Europe, with a head office in Birmingham, for more than three years and in that timeframe has grown from two staff in one office to more than 150 staff spread across three offices in Birmingham, Dublin and Basel.
The company excels in offering clients an integrated approach to designing, constructing and validating technically complex R&D, manufacturing, packaging and warehouse facilities and over 95% of IPS' business is delivered to life science and associated industry clients.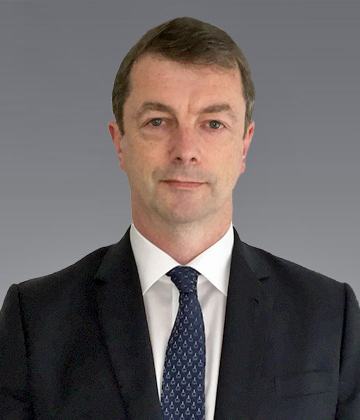 William McNamara leads the IPS Ireland office, bringing with him more than 30 years' experience within the construction industry across a wide range of international life science and industrial projects.
"We are a pioneer in the application of EPCMV: a holistic, single-source, fully integrated project delivery method that incorporates engineering, procurement, construction management and validation services for technically complex facilities," he says. "It is at our core to stay true to our motto of 'knowledge, skill and passion' and we pride ourselves in being able to deliver innovative business and project solutions that help our clients succeed."
McNamara explains the reasons why Park West was such an attractive location for the firm in managing its growing number of skilled staff. "As a business launching in Ireland, we had to be cautious with operational costs to ensure we could grow quickly to support new hires and new clients," he says. "It was therefore important that we found somewhere that suited our needs, and was also affordable."
The convenient location close to the M50, and with easy access to the motorway network, was also a deciding factor for the firm. "Park West is well located for both the airport and the city centre," states McNamara. "Also, having easy access to the airport is particularly important to our business, as we regularly have colleagues visiting from overseas and our Dublin-based team need to be onsite with clients."
The range of projects the company is engaging with is expanding at an exponential rate and McNamara sees the next five years as pivotal to the delivery of continued growth and expansion across the region.
"The office capacity at Park West enables us to increase our staffing at a rapid rate to meet the needs of our clients, as well as allowing visiting staff from other offices to pop in at any time," says the Executive Director, whose working experience spans multiple geographic locations. "Although most of our staff drive – and there is ample parking in the central car park here – there are also regular trains and buses, which have proven useful for client and partner meetings."
He continues: "There are a lot of businesses located around the park, which means that there are great amenities we all share and use. We are looking forward to the relaunch of the gym and the swimming pool this summer, and our staff regularly uses the deli and Post Office that are within walking distance. Having a hotel just across the street from our front door has also been really useful as we regularly host visitors."
Like all businesses across Europe, Brexit is likely to have an operational impact that, as the terms of the deal remain unclear, is difficult to fully predict.
"We know that we are in a strong position with the support of global offices and the expertise they provide, as well as from offices in the UK and within EU member countries," McNamara explains. "Our vision is to be the premier global knowledge leader, delivering innovative technology-based business solutions to help our clients succeed. We believe that this specialisation elevates the skills of our personnel in meeting the unique, specific needs of the industry."
He concludes: "As the Ireland office is perfectly positioned for a number of these clients, we will continue to expand our team here in Dublin."