A restaurant and café specialising in deliveries, Fude Company takes pride in its friendly approach to customers.
Fude Company creates fabulously fresh and terrifically tasty homemade food from its base at Park West. Here, a crack team blend, roast and bake as many of its own ingredients as possible to ensure customers get what they deserve: a wholesome, healthy meal.
Using a "plan better and cook a bit smarter" ethos, the company opts to forego the vac-packed or pre-prepared items so often used in the catering industry and adopts a homemade approach. The results have stood it in good stead, according to founders Katie and Ferg, allowing customers to experience the flavours of real food, prepared with care and attention.
"Great produce is what Fude is all about," says Katie. "We offer sandwiches featuring delights such as roast turkey, sliced ham and roasted bacon, as well as a variety of cheeses and an abundance of other enticing ingredients."
"We make all our own soups fresh each morning, right here in our kitchen, adds Ferg. "We poach our own chicken, roast our own turkey and bacon, and blend our own dressings and sauces."
Fude Company also specialises in a top-quality seafood offering, with Boston prawns and platters including a variety of fillings on offer.
Fresh approach
There's a common thread running through every aspect of the company that isn't found in all of its contemporaries: a customer-centred approach.
"We'll always remember new customers' names," says Katie. "Our team enjoys doing what they can to put a smile on someone's face, aside from presenting them with delicious food. Providing a friendly, approachable service is key to our success."
While deliveries are the main focus of the Fude operation, hungry customers can visit the 50-seat café on Lavery Avenue, where they can experience the delicious breakfasts and lunches for themselves.
And what does Park West offer the company? "Things have just grown and grown," enthuses Ferg. "Park West has always been good to us over the 15 years or so since we started delivering platters and individual lunches from a small, remote kitchen a mile or so outside the park."
With its superb amenities and an infrastructure that's second-to-none, Park West offers its community of trailblazers – just like Fude Company – an environment in which to flourish, in turn cementing its reputation as a hub for innovation.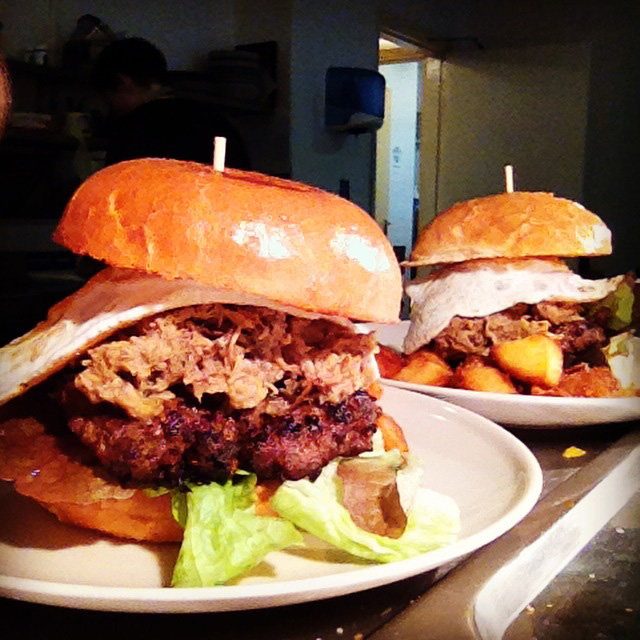 Check out today's specials at www.fudecompany.net